Full support for you, every step of the way
Full I.T. Support Services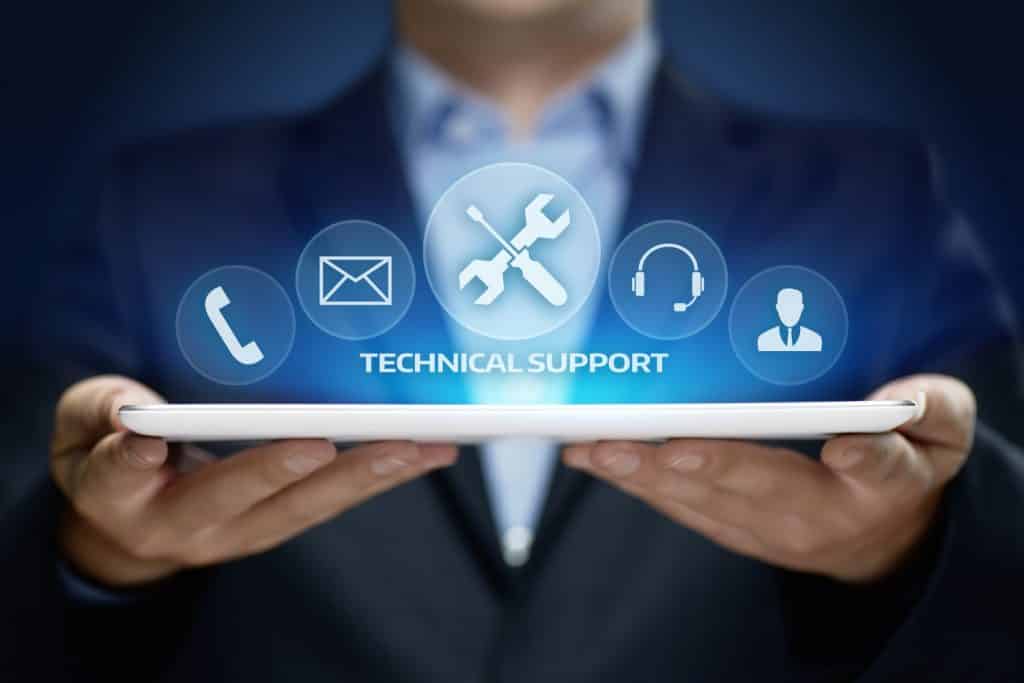 Hardware
Professional hardware support. We understand how vital it is to keep everything flowing to ensure all the important data crunching gets done on time.
Software
Full software installations or upgrades, keep your business functioning at maximum efficiency with the latest and best software available.
Big or Small
Mighty or tiny, we are here to help every company every step of the way. We care about your business from beginning to end.
Here to help
Here at Websific we have a love for everything I.T, we want to be there for you when you need us, drop us a call today.
---
We provide everything that is needed to keep the process as simplistic as possible, tell us exactly what you want and we will deliver with high standards.
WEBSIFIC can offer a comprehensive IT support and outsourcing solution designed for the most demanding small and medium sized companies.We provide a single point of contact to pro-actively manage all of your PCs, Apple Macs and Servers to prevent downtime and maximise your business productivity.
We supply a wide range of solutions to local businesses, schools and charity organisations based in and around South West England.
We have over 20 years' experience in infrastructure design and support, with our experience being gained through a client base such as SunGard, Microsoft, Motorola, picoChip, Centennial Software, Front Range Solutions, Federation Against Software Theft and RLA.
Through experience and examinations "WEBSIFIC" technicians have achieved many Professional Qualification and accreditation's, of which skills to the small / medium business sector.
In addition to providing support to small to medium businesses we provide enterprise based hosting solutions, cloud environments and bespoke solutions / systems to ensure your critical systems are 100% protected and exactly what are required for your business to function correctly.
Not only do we provide support solutions we also are suppliers of Web Solutions, Telecoms, Printing, Home Media solutions and hardware supply.
Benefits
Increased IT reliability and availability
By implementing rock-solid IT standards and controlled management processes we are able to increase the reliability and availability of servers and workstations, leading to greater productivity and higher customer satisfaction.
High quality support
WEBSIFIC is a high quality solution delivered under an ISO 9001:2000 quality management system and developed in accordance with ITIL best practice.
Cost-effectiveness
We work more efficiently and cost-effectively by using proven technology to automate IT management processes and by carrying out day-to-day tasks remotely.
Flexibility
WEBSIFIC have a framework of components that can be selected independently, allowing customers to decide how much or little support is required.
Control
WEBSIFIC' gives the customer complete control of IT, providing real-time system availability information, plus full details of all service requests and how they have been resolved.
Performance management
WEBSIFIC' support is provided through a comprehensive Service Level Agreement that presents the full details of each service as well as a set of tailored response times. This means that IT services can be tuned to meet the needs of the business, and most importantly, that IT performance can be measured against pre-determined criteria.
WEBSIFIC are a specialist in infrastructure virtualisation and has been accredited by two leading providers of virtualisation software. Owing to our considerable experience and expertise in implementing highly effective virtual infrastructure.
Syntax specialise in the implementation of Enterprise Vault. Through the combination of Best Practice and proven deployment methodolgies, WEBSIFIC designs the Enterprise Vault IT infrastructure and then manages the integration process to minimise risk and maximise the benefits to the business.
WEBSIFIC provides services to help customers specify, source and implement the most appropriate SAN solution to match their operating environment, growth and budget. WEBSIFIC is vendor independent and works with the leading manufacturers including EMC, Hp, LeftHand and NetApp.
Built on a unique, single-platform architecture, CommVault solutions enable high-performance data protection, universal availability and simplified management of data on complex storage networks.
Microsoft Infrastructure Consulting
WEBSIFIC are a Microsoft Certified Partner with over 10 years' of intellectual property from helping customers implement Microsoft IT infrastructure solutions.
WEBSIFIC provides a comprehensive range of high quality services to help companies relocate or refresh their IT infrastructure. WEBSIFIC can relocate existing telephone systems, implement new technology or provide IT as a pay-per-use service from their data centre.
Your investment in technology can only be justified if it is delivering business benefits and competitive advantage. Our consultants will provide you with tailored advice on finding the right technology solution for your business.
Why would I choose IT support and outsourcing rather than keep it in-house?
Finding and keeping and managing the right IT resources is time consuming and expensive. Keeping staff up to date with the latest developments involves time away from core operations, and entails more costly training. By outsourcing your IT support, you are guaranteed access to the most experienced, skilled and professional staff with a wealth of knowledge to manage your IT investments and keep systems up to date and reliable.
What if I want to retain part of my IT infrastructure in-house?
Syntax offers a range of service levels enabling us to provide as much or as little IT services as you require. We can provide resources on a daily or ongoing basis to manage peak workloads, skills shortages and planned periods of absence; we can offer project assistance for a specified timescale or we can offer managed resources to the required SLA.
Can you create a customised solution specifically for my business, or is it 'one size fits all'?
We have a wide range of IT solutions but we will only ever recommend or implement the level of support which is best for your business. We aim to form long term partnerships with our customers, by understanding their businesses and tailoring our solutions so that we meet their specific needs.
What Service Level Agreements do you offer?
We can provide services through standard business hours, extended hours, weekends and bank holidays so we are flexible around the specific needs of the customer. We can offer guaranteed response and resolution to ensure that the impact of any IT related issue is minimal to your business.
If I want to switch all of my IT support to WEBSIFIC, how do you handle the transition from my existing solutions to WEBSIFIC services?
We have a tried and tested transition methodology that minimises any risks related to changing service provider. We believe that investing time up-front in analysis, reviewing any current issues and carrying out any remedial work will leave customers with better performance and greater reliability in the short term.
Do WEBSIFIC provide hardware and software?
Syntax can provide hardware and software as part of a solution, acting as a single point of contact and responsibility for managing the assets through their lifecycle. Alternatively you can buy your own hardware and software if preferred. Syntax can help you decide what options suit your business best.
What if my organisation grows in size? Is my contract flexible?
Yes, we carry out regular review meetings with our customers and adjust the contract as the company, although it does depend on how much the organisation grows and over what timeframe.
Why should you choose us?
We believe that our combination of experience, technical excellence and our exceptional quality of service places us in the forefront of IT Support solutions. All of our work is delivered within the guidelines of the IS09001:2000 Quality Management System; and our services are developed in accordance with ITIL best practice. We are committed to attracting and retaining the best IT professionals in the business.
What is the procedure for initiating a project?
To enquire about working with WEBSIFIC, the first step is to get in touch with as much information as possible about your requirements. You can do this using our enquiry form, our quotation form, or by telephoning us on 0330 088 1460. If you are unsure of your requirements don't worry, our expert staff can talk you through what we offer and help you to decide which solutions will best suit your business requirements.
Infrastructure
WEBSIFIC' outsourced infrastructure monitoring and management service helps our customers to increase the performance and availability of systems, without losing control or visibility of their IT infrastructure.